In June, the Online Library launched the new Single Sign-On which allows you to access all library resources using your Portal username and password. This is the same username and password you use to log into the VLE. This means that you no longer need an Athens account.
On the 31st December 2019, your Athens account will expire and you will need to use your Portal username and password to access library resources. Please make sure that you can login with your Portal password today!
SOAS students, your Athens accounts will not expire and you will continue to use Athens to access the Online Library. You cannot use your Portal password to access the Online Library.
Staff Athens accounts, including external staff, will also not expire.
From the Summon search results or your programme gateway, you will normally be taken to this page: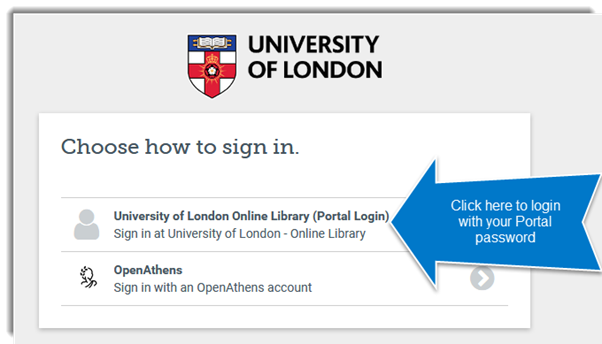 If you are already logged in with Athens, open a different internet browser to try logging in with your Portal password.
If you need any help, please take a look at this support page or contact the Online Library Enquiry Service.