Logging in from the Oxford Academic website
The Oxford Academic website looks like this:

Click on the person icon in the top right corner of the page.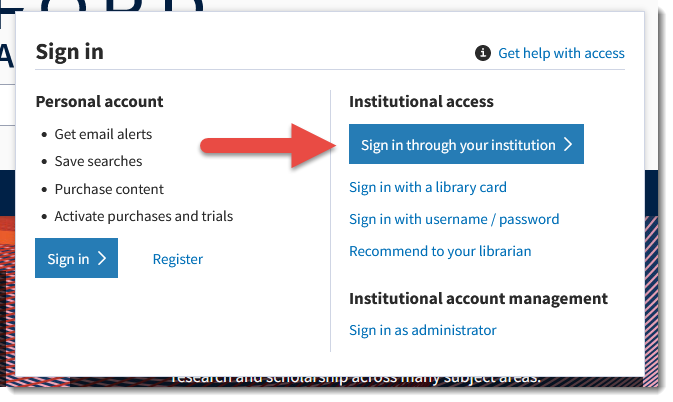 Then click on Sign in through your Institution
You'll then see a list of universities. Select University of London: External System (ATHENS)
You will then be asked whether you want to login with your Portal password, or your Athens password.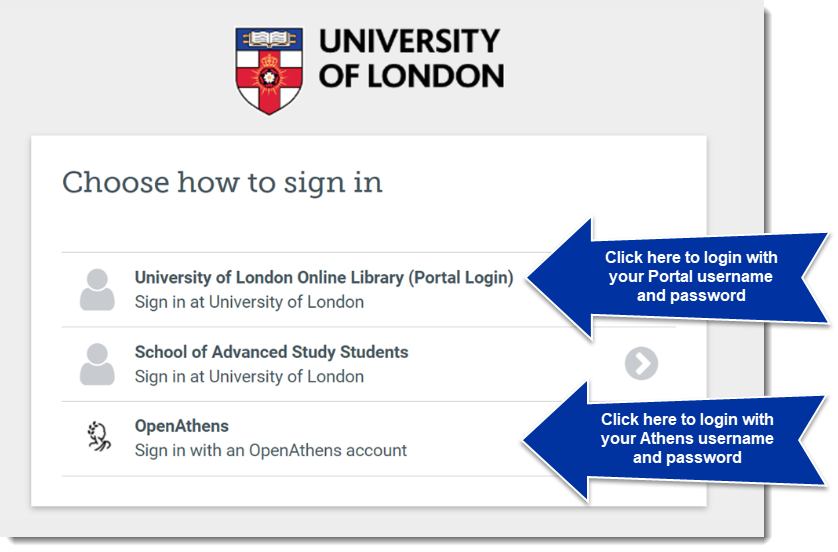 If you have any problems, please contact the Online Library team by email at onlinelibrary@london.ac.uk, by telephone +44 (0)20 7862 8478 (between 09.00 and 17.00 UK time), by the Enquiries Form, or by Ask a Librarian Live Chat.