Logging in from Summon
After you have clicked on an article in the Summon search results, you may be taken to the SAGE website. You will be taken to the article's page, but you will not be able to access the full text yet.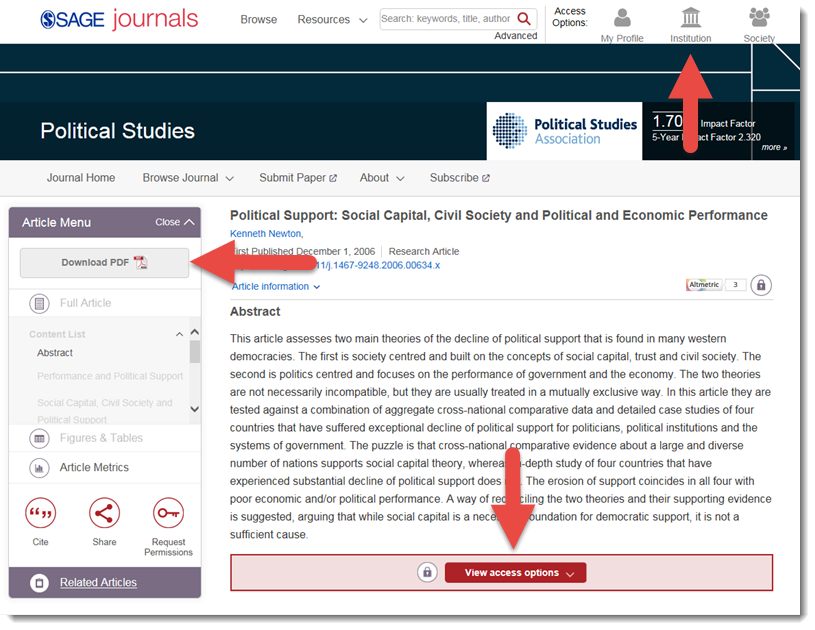 Click on Institution in the top right corner, or Download PDF on the left side of the page, or View access options at the bottom of the page. Then click on Open Athens.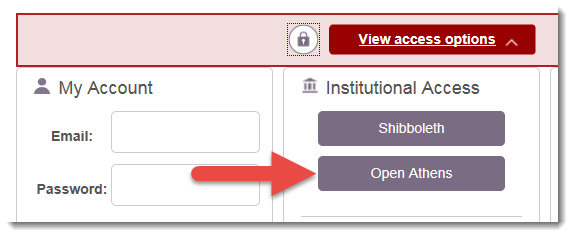 Then enter your Athens username and password. If you don't have an Athens account, request one here. If you can't remember your password, reset it here.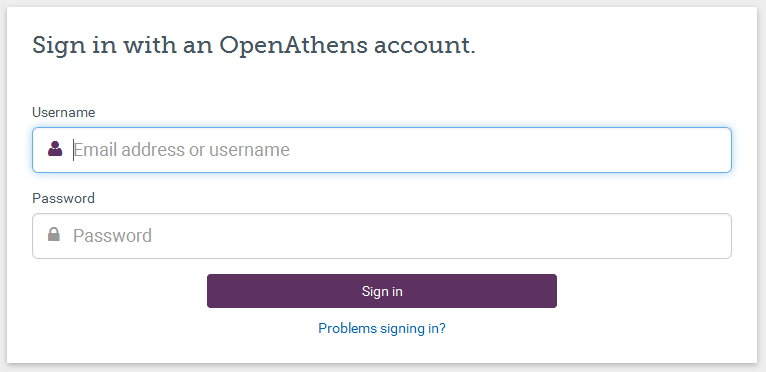 After you have entered your username and password, you will be taken to the full text of the article. The green padlock symbol means that you have access to the article.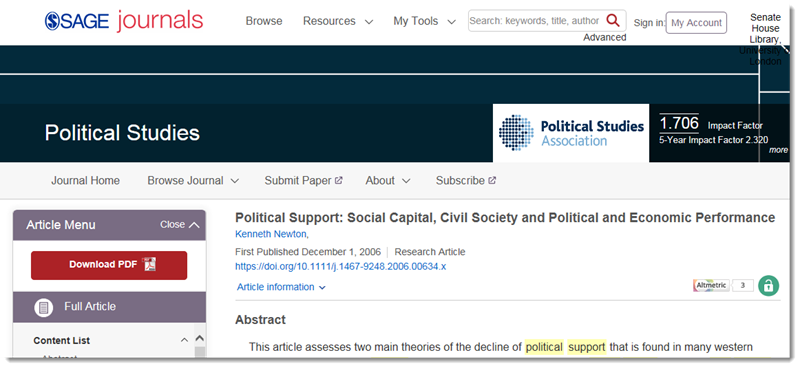 If you have any problems, please contact the Online Library team by email at onlinelibrary@london.ac.uk by telephone +44 (0)20 7862 8478 (between 09.00 and 17.00 London time), or by the Contact Us form.