Recommended browsers:
Firefox 2.0 or higher
Internet Explorer 6.0 or higher
Note:
You are strongly recommended to use the Firefox browser, which may be downloaded from https://www.mozilla.com/
Login Procedure
From your list of databases select Westlaw, to go to the Westlaw login page as shown below.
In the bottom right hand corner, click on Organisation Name.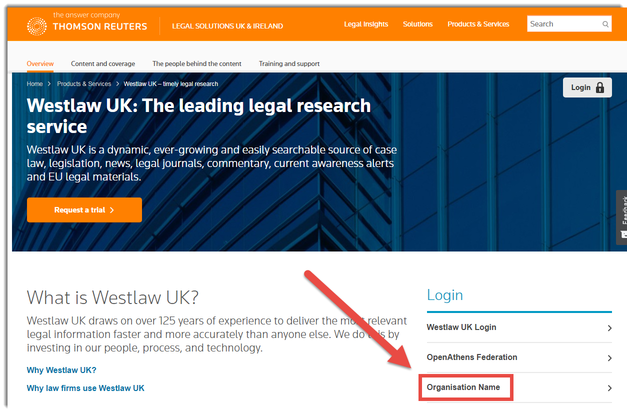 You are then taken to the organisation sign in screen.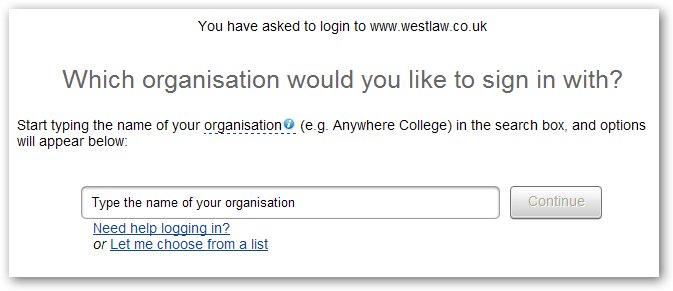 Type University of London: Online Library in the box provided and select Continue. Alternatively, select Let me choose from a list to view the organisation drop down list, and select University of London: Online Library from the list of organisations.
The login page shown below will appear.
Enter your student portal Username and your Password in the boxes provided and select Login.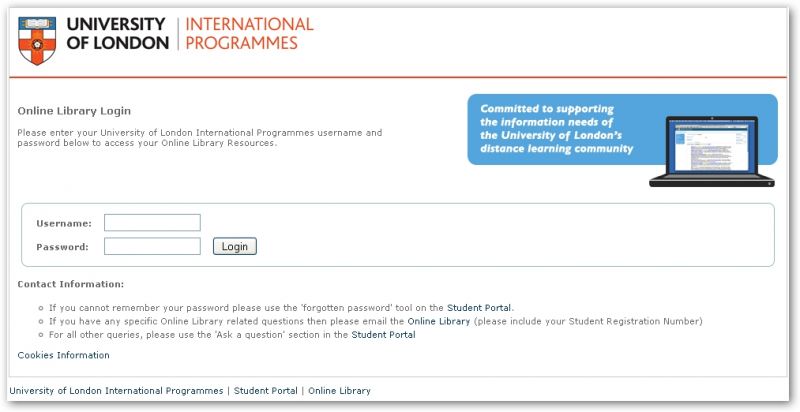 You will then be taken to the Westlaw home page.
Logging in from Summon
When logging into Westlaw from the results of a Summon search you will be directed to log in with an Athens account.
If you are directed to the screen below, select Sign in with OpenAthens, then enter your Athens username and password to log in.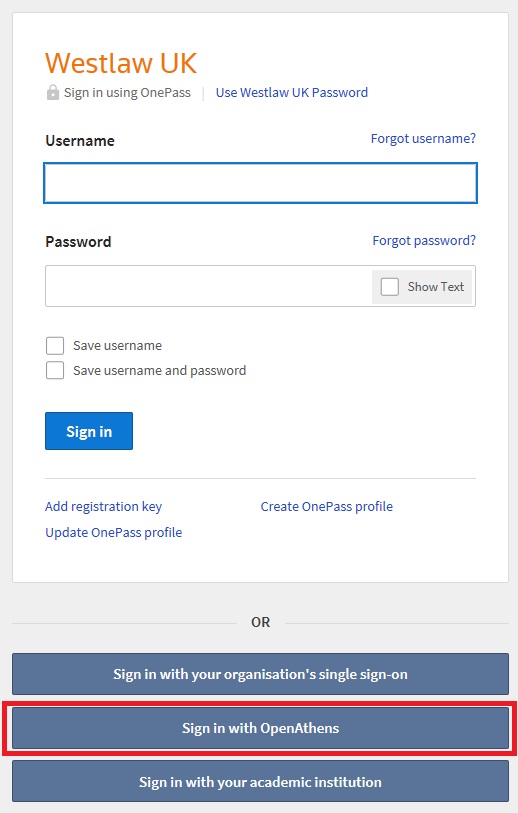 Resuming your session after being timed out
After 60 minutes of inactivity, you will automatically be logged out and see the below screen
To continue using Westlaw, click on Resume your research and then Sign in with OpenAthens 
To log back in using your student portal password, click on Log in via Portal Password on the Westlaw database page and follow the above steps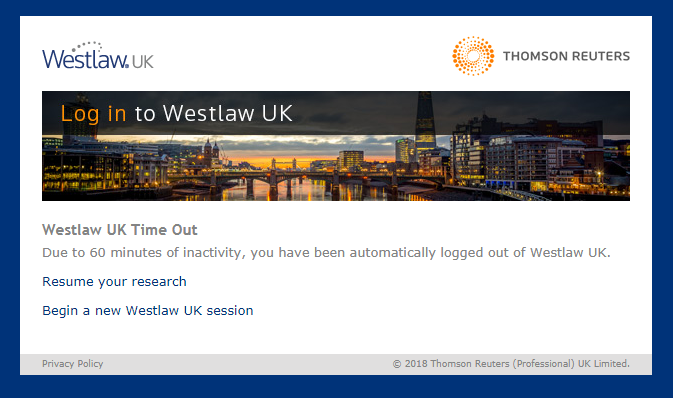 MyAthens
To access Westlaw from the resources list in your MyAthens account select Thomson Reuters OnePass, then select Westlaw UK from the drop down menu.